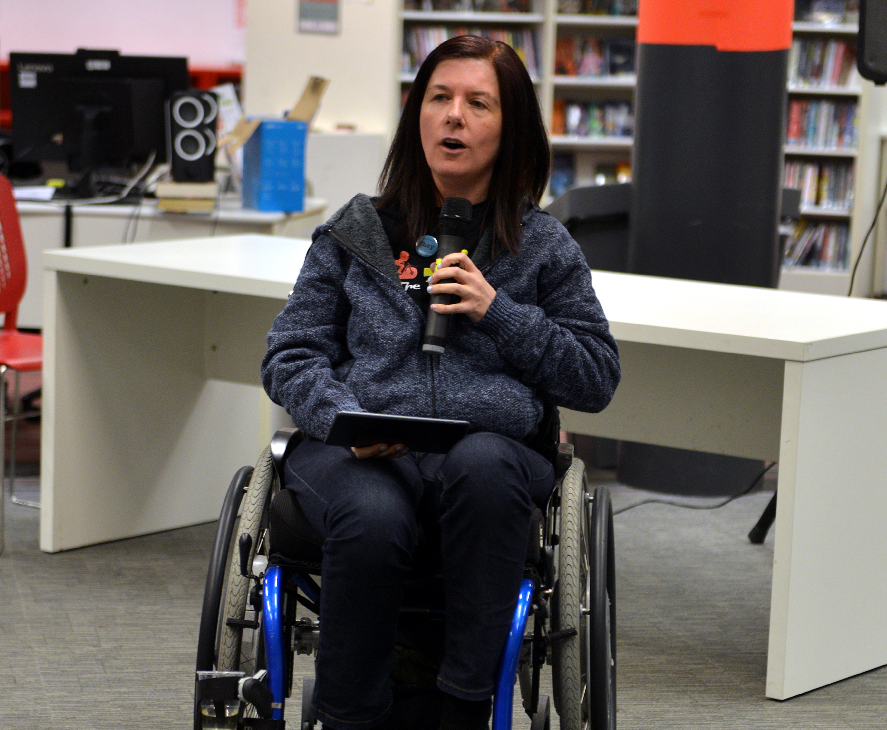 I am a research and disability equality consultant. My co-written book At The Gates: Disability, Justice and the Churches (DLT, 2022), with Emily Richardson, is based on a decade of research into disabled people's experiences of churches. The book has been longlisted for the Michael Ramsey Prize.
As a social research consultant, I research disability and other social issues, working with clients including churches and the not-for-profit sector.
My disability consultancy offers access advice and disability equality training to equip organisations and churches to become places of justice for disabled people. I write about disability, churches and society, and I'm available as a speaker for conferences and events.
I'm a trustee for Disability Rights UK. And as a disability advocate in the church, I'm part of a growing movement of disabled and neurodivergent Christians calling for change in churches and society.
What You'll Find at this Website
My research
The Research page outlines my past and present research projects.
Read here about my research into disabled Christians' experiences of churches, and other projects. I'm available as an independent research consultant, working with not-for-profit organisations, church networks and in academia.
The book
Find out more here about At the Gates: Disability, Justice and the Churches.
Published by Darton, Longman and Todd (2022), the book shares stories from research with over 50 disabled Christians in the UK, centring their lived experience and sharing their calls for justice in churches.
News
Here you can find my latest articles, appearances and talks on disability, society and churches.
Reach out if you'd like to hear from me, whether for an interview, article or podcast.
My blog
Visit my blog for community news, events and reflections.
Updating you on what's going on across the UK disabled Christian movement. Reflections on disability, churches and research.
Disability Equality Training and access advice
Your church or organisation needs Disability Equality Training.
On a Fling Wide the Gates training course, you'll learn how to dismantle barriers, challenge ableism in your church, and share radical hospitality with disabled people – and how to receive the same hospitality from us.
Resources for churches on disability inclusion and justice
Visit the Resources page for resources, tips and advice for making your church more radically hospitable to disabled people.
Church leaders often ask me where they can find resources to help them make their churches more accessible to all. Here I list books and resources on disability, justice and churches, most written by disabled Christians ourselves.