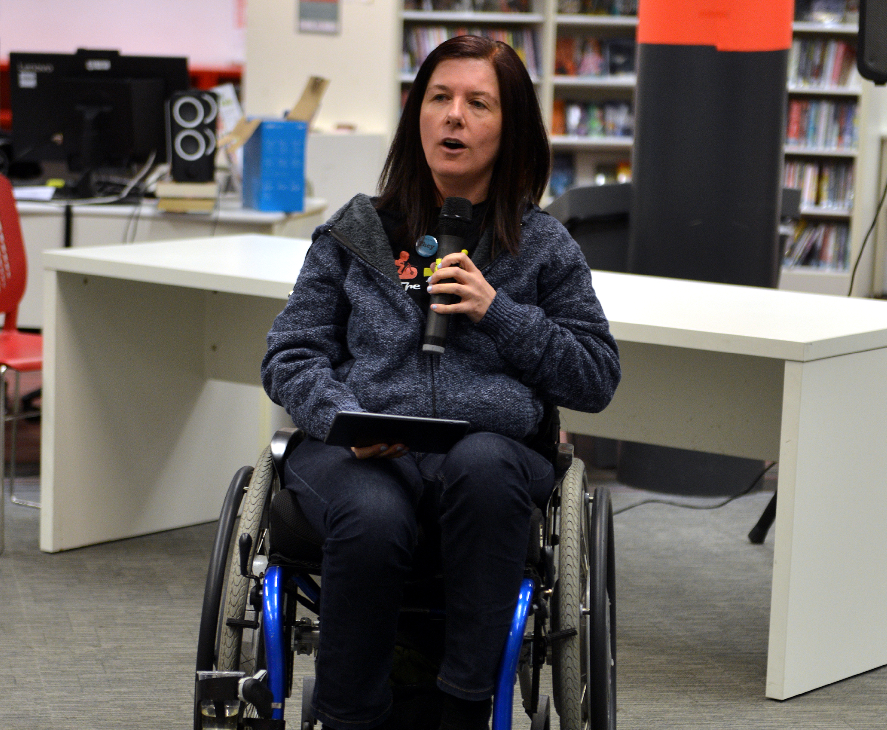 I'm an autistic, disabled researcher-storyteller. I work as a disability researcher and Disability Equality Trainer.
Research:
My research skills are in participatory, user-led and storytelling research. My PhD research looked at the stories of disabled Christians. I also have experience of research with disabled children, and currently work as a qualitative researcher for a non-profit organisation.
Training:
I'm a qualified trainer, and have worked as a teacher in the Further Education sector and a lecturer in Higher Education. I was trained to deliver Disability Equality Training at Essex Coalition of Disabled People, following the philosophy that DET should be led by disabled people ourselves. I deliver training in both the public and private sectors. Past clients have included the Institute of Education, charities and religious organisations.
Storytelling:
Participatory and activist research is all about stories – archiving them, sharing them, and learning what they can teach us about people and society. I'm also a lifelong writer and storyteller, both on the page and in performance.
I am based in London.