A selection of my writing. More writing can be found online – see my twitter.
Creative and Political Writing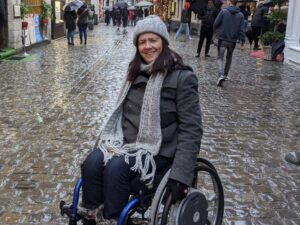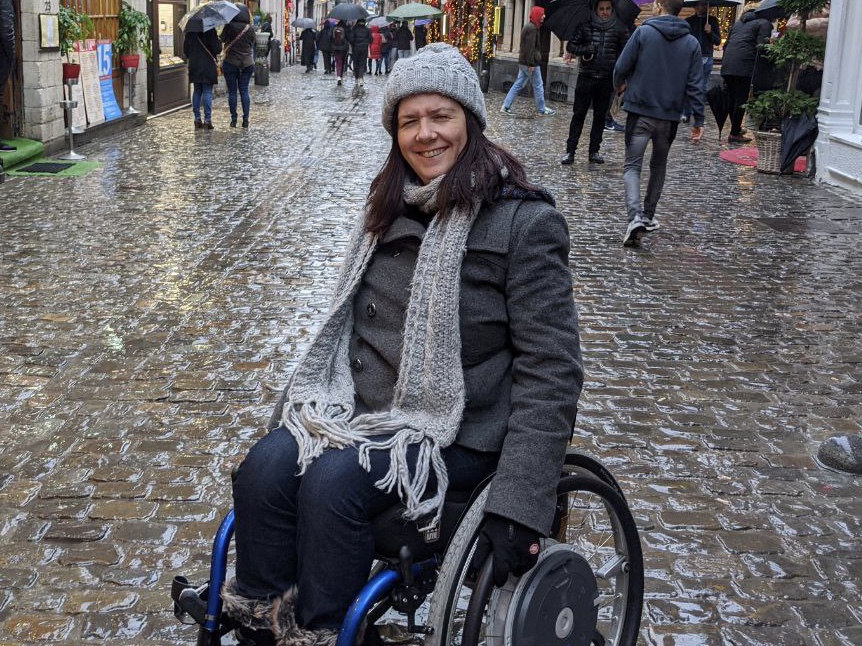 Disabled People are Worthy of Love. Lacuna, 2020.
"Life is about risk, and this is one of the risks you take when you begin a relationship with any human being."
Imagine: Outside. The Still Point, 2015. On doing disability research as a disabled researcher. Performed at the Still Point journal launch. "I wonder if we have become too accustomed to waiting."
Disability: We Can All Do Better. The Guardian, 2010.
"Reducing social inequality is everyone's responsibility."
Blogs
The blog I kept while researching the experiences of disabled Christians can be found at Uncovering the Roof. Updates about the research will continue to be shared here.
Stories From the Garden is a blog where I've begun to share my creative and political writing.
But Lighthouse is an occasionally-updated series of reflections on disability in the modern world. and how disability studies can help make sense of it.
Writing About my Research
Disabled People Say Welcome to our World. Church Times, 1/5/20. Looking at my research into disability and churches, in the light of COVID-19 lockdown. "The Church has an opportunity to listen to and learn from the ministry of disabled Christians. The question, now, is whether it will."
Passing For Normal: The Austerity Politics of Visibility and Invisibility for Disabled People. Paper presented at the 'Disrupting Normalcy' conference, Goldsmiths University, 2015. "Many disabled people desperately need the safety that is found in [the] invisibility that allows for passing."
The Cult of Health and Wholelness: Normalcy and the Charismatic Christian Healing Movement. Book chapter in 'Theorising Normalcy and the Mundane: Precarious Positions', 2015.
For more of my academic writing, see academia.edu.
Book Reviews (selection)

Disability Studies and Biblical Literature
A Theological Diagnosis: A New Direction on Genetic Therapy, 'Disability' and the Ethics of Healing