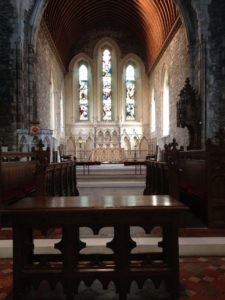 Naomi studied for her PhD at SOAS, University of London.  She also has an MA in Disability Studies from the University of Leeds, Centre for Disability Studies/School of Sociology and Social Policy.
Naomi's research into disability and Christian churches involved primary research with thirty disabled Christians, as well as theoretical background research into ideologies of disability in churches, and how these relate to concepts of healing, normalcy and the body.
Please click the links below for further information:
Research Summaries – where you can find an introductory booklet about Naomi's research written in accessible language. More detailed summaries of the research are coming soon.
Plain English explanation of Naomi's research.
Introduction into Disability Studies.
My academia.edu page – with download links to all my research papers.