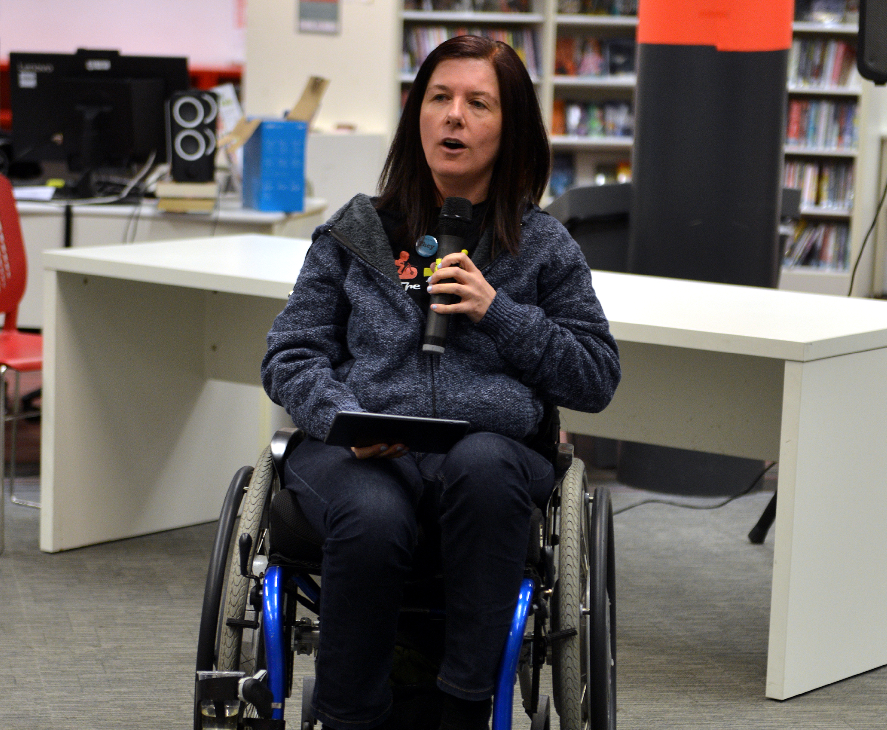 I research and tell stories – about disability, Christianity, and the places where the two meet. I completed a PhD on disabled people's experiences of churches in 2019. I'm currently co-writing a book on disability, churches and social justice, based on the PhD research. I'm disabled and neurodivergent. Find me on Twitter here.
I believe disabled Christians should get to tell our own stories about ourselves, our faith and God. In theology and in churches, disabled people's lived experiences have been marginalised. As a researcher, my aim is to share more diverse stories of faith, God and disability. Together, our shared lived experience can change the conversation around faith and disability.
Research
As a freelance researcher in not-for-profit organisations, I have undertaken participatory research projects with disabled children, projects with churches, and extensive research into into disabled Christians' experiences. 
Training
I'm a qualified Disability Equality Trainer, trained by Essex Coalition of Disabled People, following the principle that DET should be led by disabled people ourselves.
Writing and Storytelling
Participatory and activist research is about stories and what we can learn from them, about people and society. I'm also a writer and occasional in-person storyteller.
My own spirituality leans in a contemplative direction. I find God at the edge, in the silence, and in the wisdom of fellow travellers on the rough roads that will one day be level ground. I'm based in London.