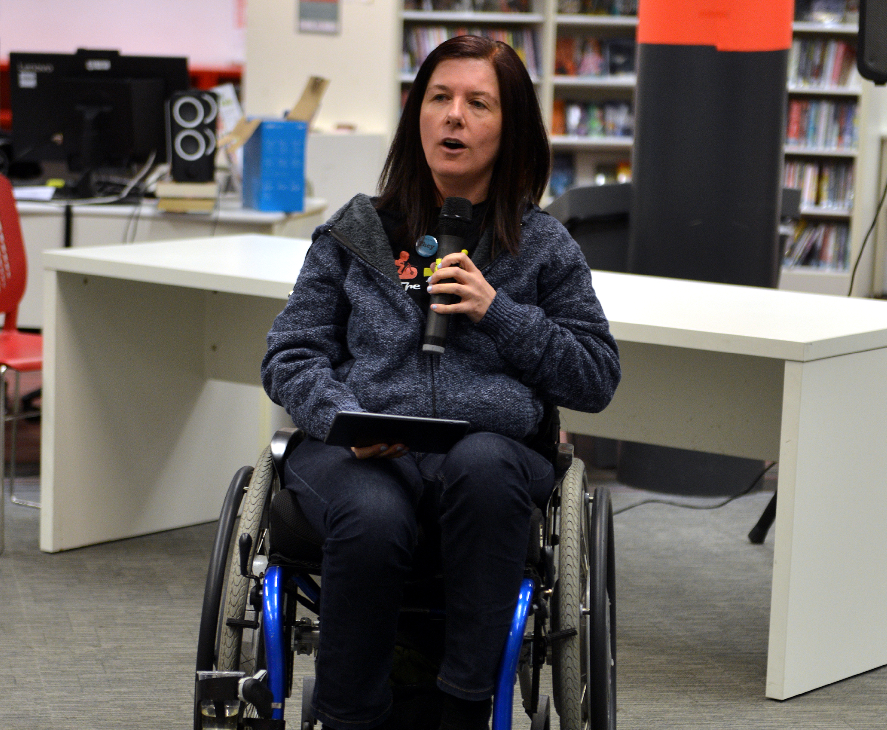 I am a disabled, autistic social researcher – I research, write and speak about disability and Christianity. I completed my PhD in sociology of religion in 2019; my research was on disabled people's own experiences of churches and Christian faith. With a co-writer, I'm in the process of turning this research into a book on disability, social justice and churches. We hope it will be useful to disabled Christians and church leaders alike.
My disability equality training for Christian faith communities draws on ten years of research, and many years of teaching and training experience, equipping churches in ways to make radical disability inclusion a reality.
As a disability advocate of 25 years, I'm part of a growing movement of disabled and neurodivergent Christians calling for change in churches. And I'm a storyteller, who finds God in experience, on the edge, and on the rough roads that will one day be level ground.
What You'll Find Here
My research on disability and churches
Visit the Research page to learn more about my research into disabled Christians' own experiences of churches and faith, and why this crucial research has been a long time coming.
Lived experience matters. For too long, disabled Christians' stories have been told by other people.
There is plenty of theology for us and about us, but very little written by us or with us.
And as our stories have been marginalised, we have been shut out of churches. As an activist researcher, my aim is to centre the stories and theology of Christians with lived experience of disability, neurodiversity, chronic illness, mental distress or learning disability. Together, our shared experience can change the conversation on disability and Christianity, and transform the church into a more radically hospitable place for disabled people.
In my ten years' experience as a disability researcher, I've worked for not-for-profit organisations and disabled people's organisations, on participatory research projects with disabled children, co-production research on social care, and research with churches.
Articles about the disabled Christian movement
Visit my blog 'At the Gates' to read about current happenings in the disabled Christian movement.
Too often, the disabled Christian community is left waiting outside the gates of the church. Powerful things can happen here, at the base of the Temple steps, when we get together and talk about our experiences of disability, faith, church and society.
Here, on the edge, ideas take shape that can change everything. And not just for us – for the whole Church.
In this blog, I cover the theology, the events and the writing produced by the community. I also share theology and thought about disability, churches and social justice.
Disability Equality Training for churches and organisations
Your church or organisation needs Disability Equality Training. If you're not convinced of that yet, keep reading.
On my training course, you'll learn how many barriers disabled people face in society and religious communities alike. My course will show you how to dismantle those barriers and offer disabled people a radical welcome.
My church training is based on what I've learned from ten years of research into disabled people's experience, and helps churches to see how they can work towards transformation and justice for all.
I can also be booked as a speaker on disability inclusion in churches and society. My speaking and training experience has included conferences, churches, community groups, care services, education providers and the media.
Resources for churches on disability inclusion
Visit the Resources page to find resources, tips and advice for making your church more radically inclusive to disabled people.
When I speak at churches and events, leaders often ask me where they can find resources to help them make their churches more accessible and inclusive to all. Over the past few years, disabled Christians have been generously sharing some wonderful resources with churches.
Drop me a line if you know of other resources I can share. I prioritise work by disabled people ourselves, but I'll sometimes share other resources if they're very useful.